Announcements & Reminders
Announcements & Reminders
Mrs. Reyes' 2nd Grade
Parkwood Elementary School
"An International Habits of Mind Learning Community of Excellence"
"Habits of Mind". Here is a sneak peek of some wonderful habits and great life skills everyone can use to succeed throughout life. We are already off to a great start on becoming an even more "mindful" school.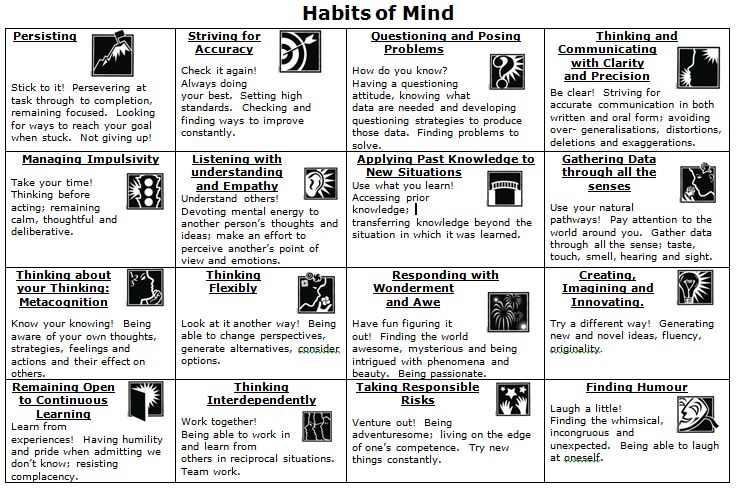 Did you know you can sign up for NotifyMe alerts to receive the latest PWE website news & updates?!? Click on the NotifyMe icon in the corner of the PWE homepage (right under the "Directions" tab) to sign up!
School Hours: 7:45am-2:25pm (Doors open at 7:25am)
Kiss & Drive, Van Riders, & Flag Pole Dismissal - 2:30pm
Bus Riders - 2:35pm